In accordance with the United Nations General Assembly Resolution No. 70 adopted at the UN Sustainable Development Summit in September 2015, as well as the consistent implementation of the Sustainable Development Goals of the UN Global Agenda until 2030 (hereinafter referred to as SDGs). organization of systematic work on, the Cabinet of Ministers of the Republic of Uzbekistan No. 83 of February 21, 2022 "Measures to accelerate the implementation of national goals and tasks in the field of sustainable development until 2030″ In order to ensure the implementation of the decision on" and to implement the goals and objectives stated in the Statement No. 6 of the Scientific Council of the Tashkent State Transport University dated February 8, 2022, extensive reforms and practical work are being carried out in our university.
In particular, on the eve of the holy month of Ramadan, the youth students of the TVV-740 group of the Faculty of Railway Transport Engineering and the tutor of the group – Sh. G. Tadzhieva organized a visit to the 30th House of Mercy located in the Yashnabad district on April 8, 2022. The main purpose of the visit is to strengthen the feelings of kindness and gratitude in young people, to spend their free time meaningfully, to convey to the young generation the wonderful message that meritorious deeds should be done by everyone, at any time in our country, as a means of education. by showing the practical proof that not only our government but also our university is paying special attention to the lost and needy children, we will comprehensively support the population in need of social protection in our country, reduce their number by up to 2 times, improve their health that is to contribute to the education in a good and complete way.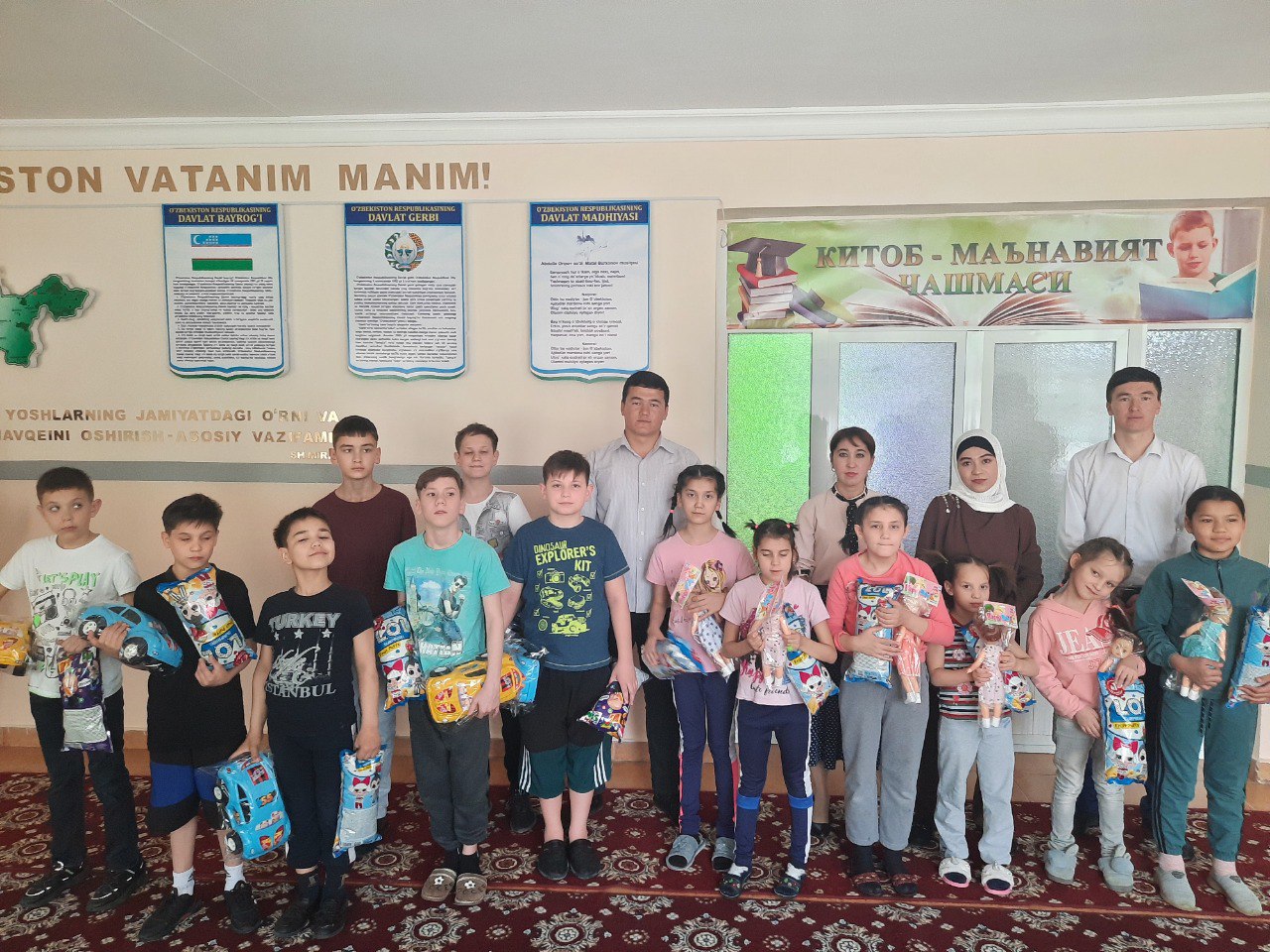 During the visit, the students and young people gave gifts to the children in the orphanage and gave them a lot of joy and pleasure. At the end of the visit, tutor Sh.G. Tadzhiyeva said that it is both a debt and a duty for each of us to get information about children in need of love, because there are a lot of people who are kind and helpful to the needy in our heavenly land, such efforts are He spoke about the fact that it is one of the aspects of humanity that has been ingrained in the blood of the Uzbek people since time immemorial.
SDG2, SDG3, SDG10
Reducing inequality
prosperity, kindness, charity